Posted on July 7, 2016 by Dr. Saeid Nourian
You can now produce high-resolution images of your 3D math graphs and data points. Even if your monitor or video card only supports a lower resolution, Graphing Calculator 3D can produce images as high as 4000x4000 pixels. This resolution should be more than enough for professional publications. If higher resolution is needed please let us know.
To generate a high-resolution screenshot of your graph, click on the save button located on the toolbar directly above the graph. This will pop up a dialog box allowing you select one of the 3 available resolutions.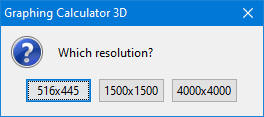 The first option is the current resolution of the graph. The 2nd and 3rd options are 1500 and 4000 pixels for the width and height of the image.
The above resolutions are available for saving, printing and copying to clipboard although for clipboard the maximum resolution is 3000p.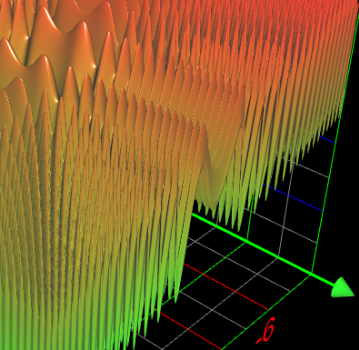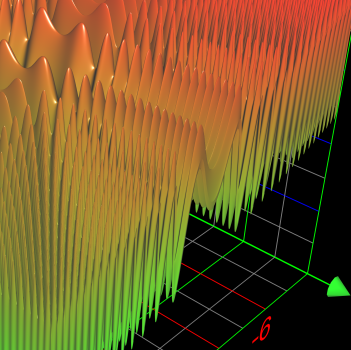 You can see the difference between the low and high resolutions in the above sample graphs. The left screenshot was taken with 899 pixels resolution whereas the right image was taken with 4000 pixels resolution. See the full un-scaled images by clicking on the links below:
The 3000p and 4000p resolutions are only available in the Professional Edition of Graphing Calculator 3D.
Download high-resolution 3d plot grapher
You can download Graphing Calculator 3D and try it free for 30 days.