Posted on Jan 24, 2015 by Dr. Saeid Nourian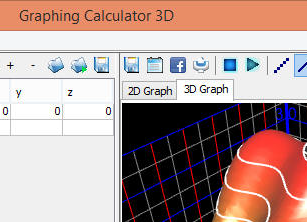 You can now share the 3D graphs that you plot with Graphing Calculator 3D on facebook. The new version of Graphing Calculator 3D has a share button that allows you to instantly share your graphs without manually saving and uploading them.
Facebook share setup
To post a graph on facebook, simply click on the share button

located on the toolbar above the graph. If this is the first time you are using the share feature, a browser will open and take you to facebook.
If you're not already logged in facebook, you will prompt you to do so. Upon successfully logging in facebook, you will be prompted to give permission to Graphing Calculator 3D app to access your profile. After clicking Okay, you will prompted to give permission to post graphs on facebook. Click Okay again.
Your graph will now be posted on your facebook and your browser will be redirected to your main facebook page where your posted graph will be shown.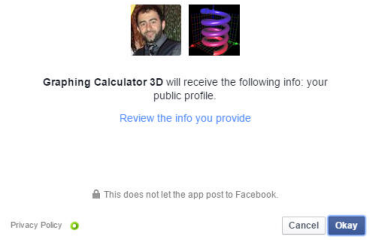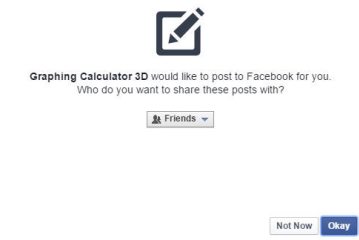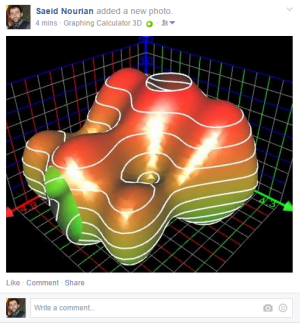 Post graphs on facebook
The above steps are needed only the first time you post a graph. After that, every time you click on Share button the graph will be immediately posted. Then a browser will open to take you directly to your facebook page where the graph is posted.
You can delete or edit the shared graph post, or add a comment to it. Your friends can like your graph, comment on it, or share it on their own pages.
Download 3D grapher
In order to plot 3d graph and share them on facebook you need to download Graphing Calculator 3D to plot math graphs and share them on facebook.